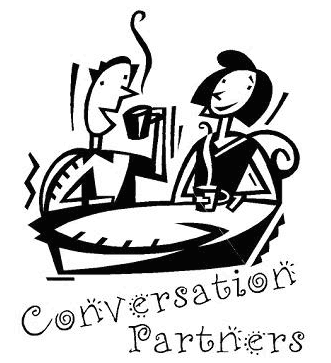 The Conversation Partner Program is a free, volunteer program in which international students and scholars at UC Merced are matched with local members of the UC Merced community for conversation and to perhaps learn a bit about American culture. Each set of partners decides on a regular time and day to meet in person or online for an hour or more each week of conversation in English.This program is open to the UC Merced community, including graduate students, scholars, staff, faculty, and undergraduates from the US and abroad. International spouses may also participate! Most partnerships are begun in the fall and continue through the spring, but people can join any time of year. 
APPLICATION DEADLINE:   Applications are accepted throughout the year. Click the application link below. 
>>>> Click here to complete the ONLINE APPLICATION . <<<<
Conversation Hour: This is an optional, monthly, no-host activity is open to anyone in the fall and spring. Spring Conversation Hour and social events may switch from in person to online if required by COVID-19 restrictions. For Spring 2023, Conversation Hour will be the first Friday of each month beginning February 3rd, 10-11am, in the Lantern Cafe on campus. Look for a table with a Conversation Partner Program sign. Non-partners who are interested may join in!
Below are some photos from the November 2022 pre-Thanksgiving Potluck and October 9th hike in Yosemite, past Conversation Hours, online Game Nights, and other Conversation Partner Program events: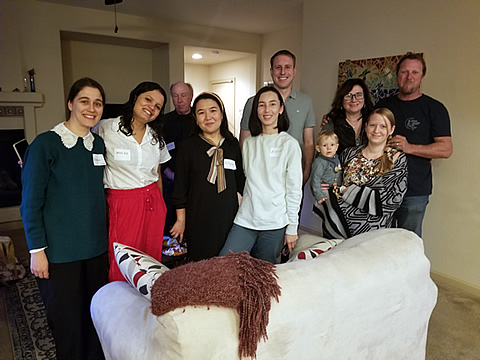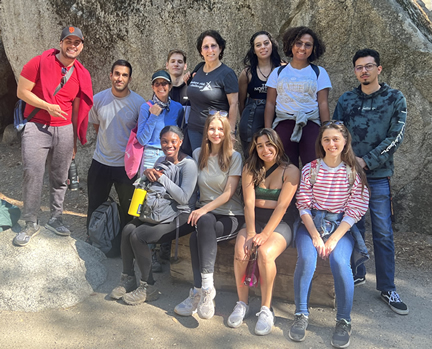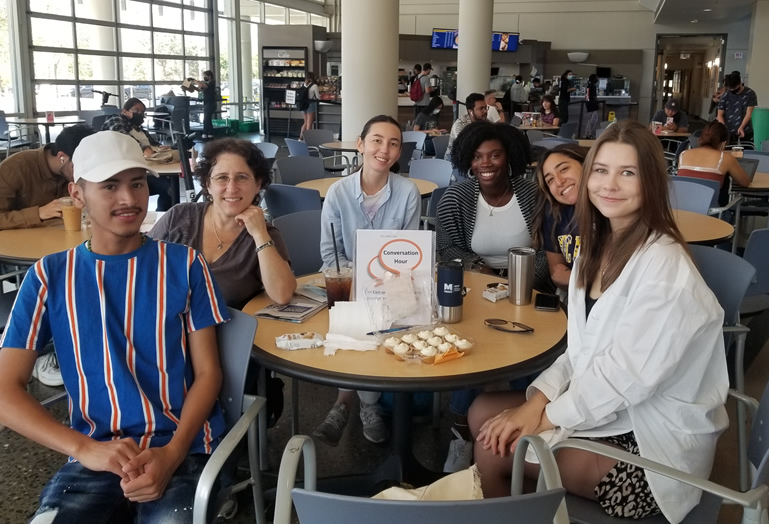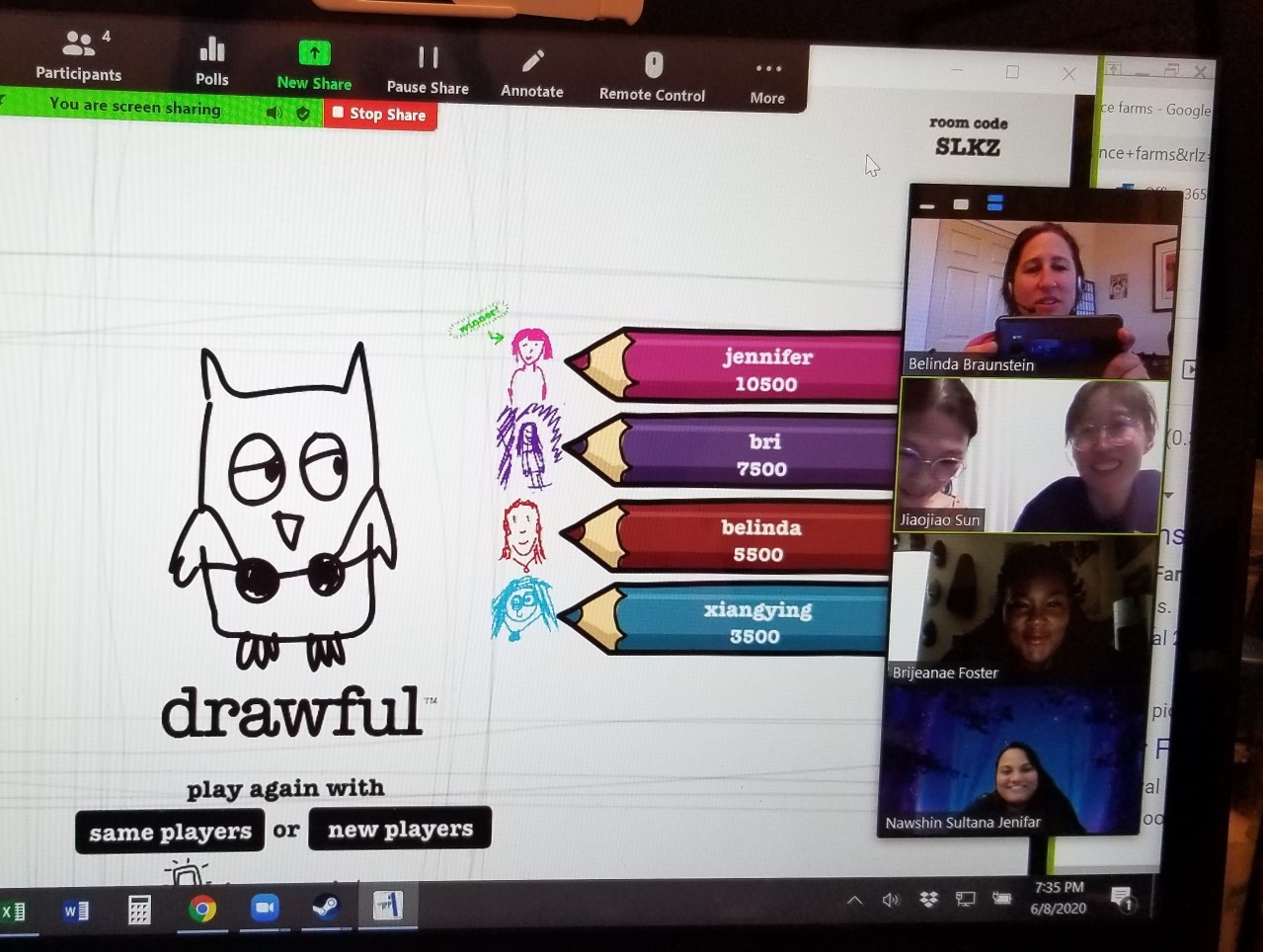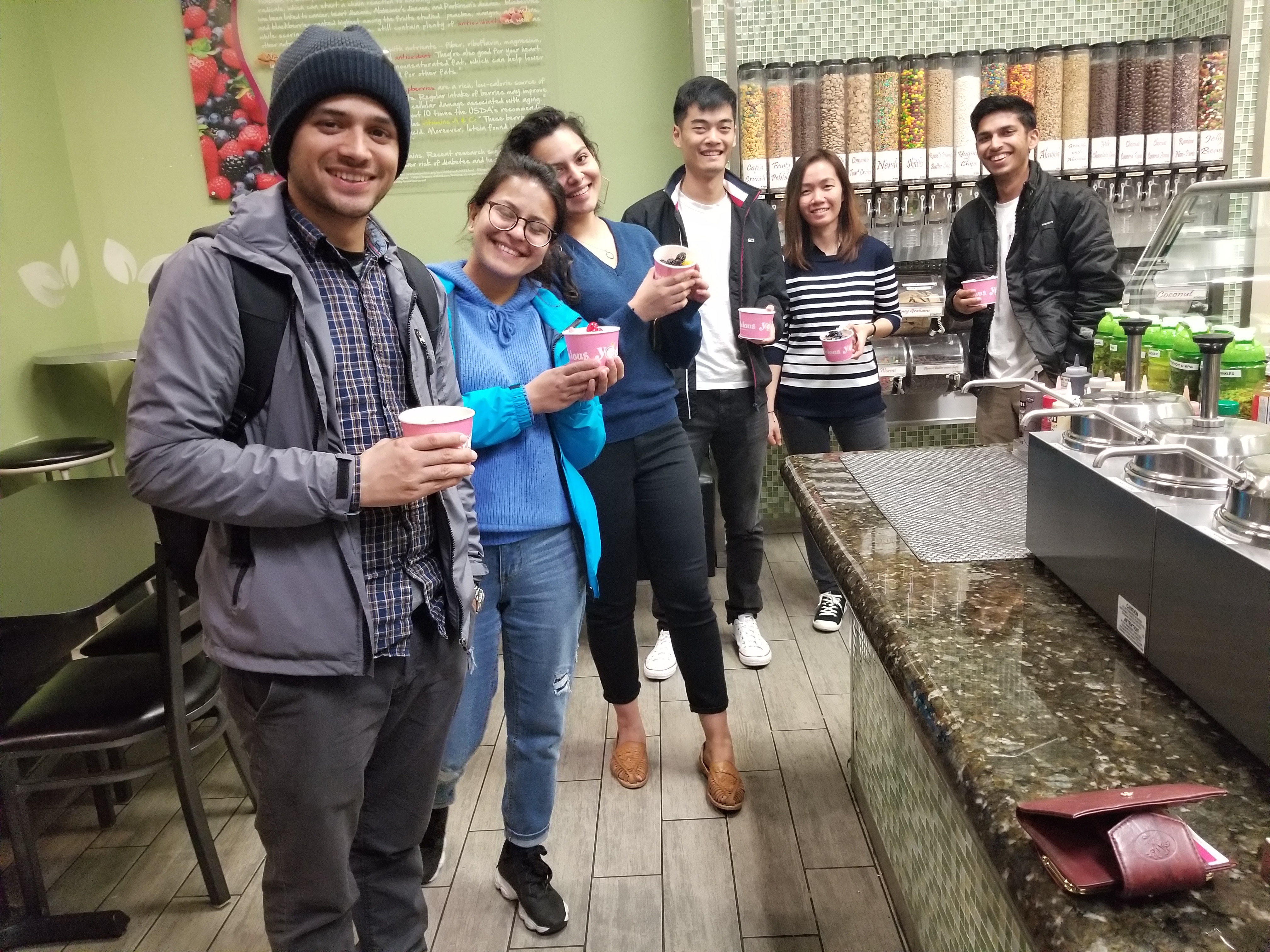 Jan 26, 2020 Potluck: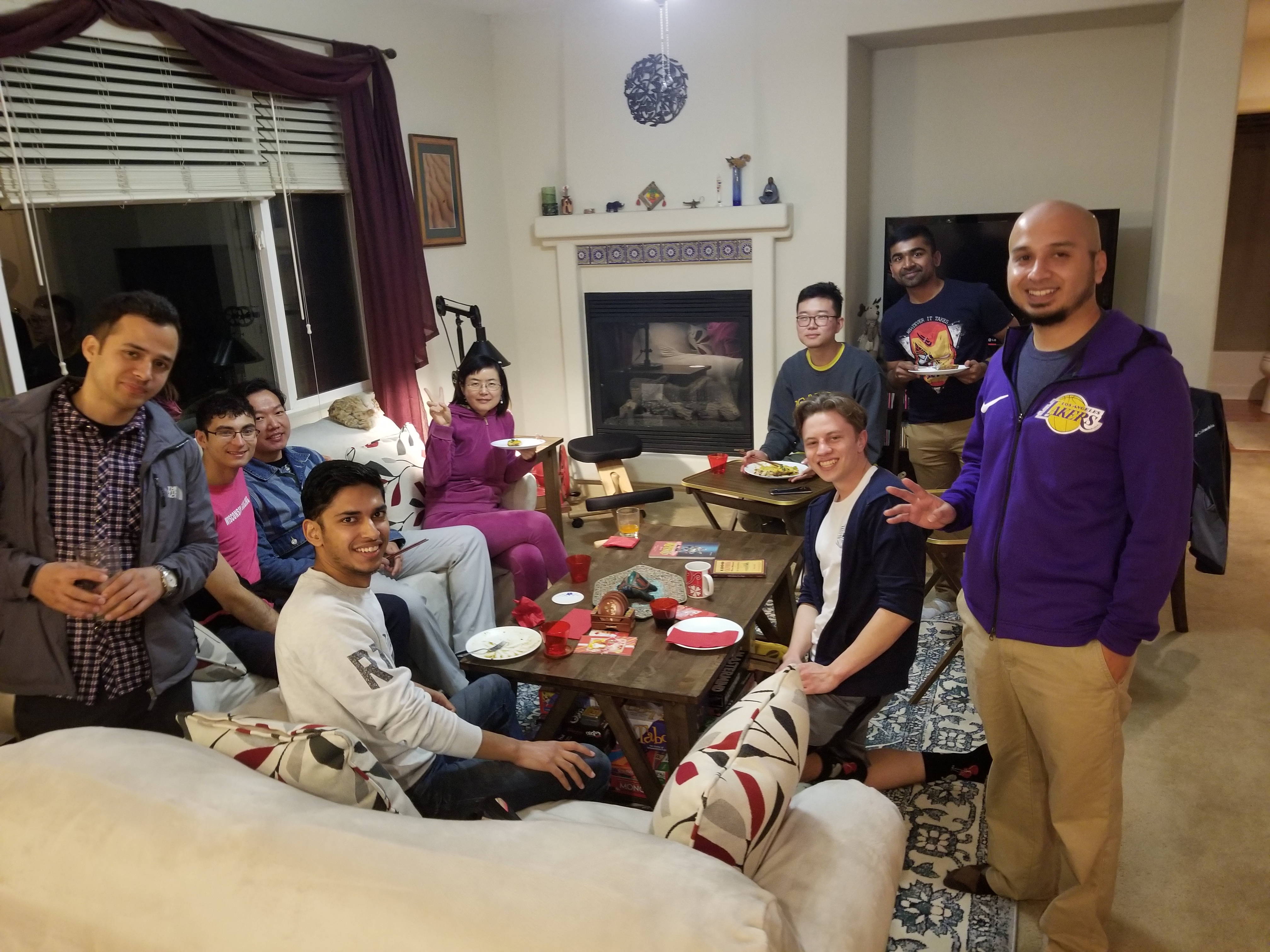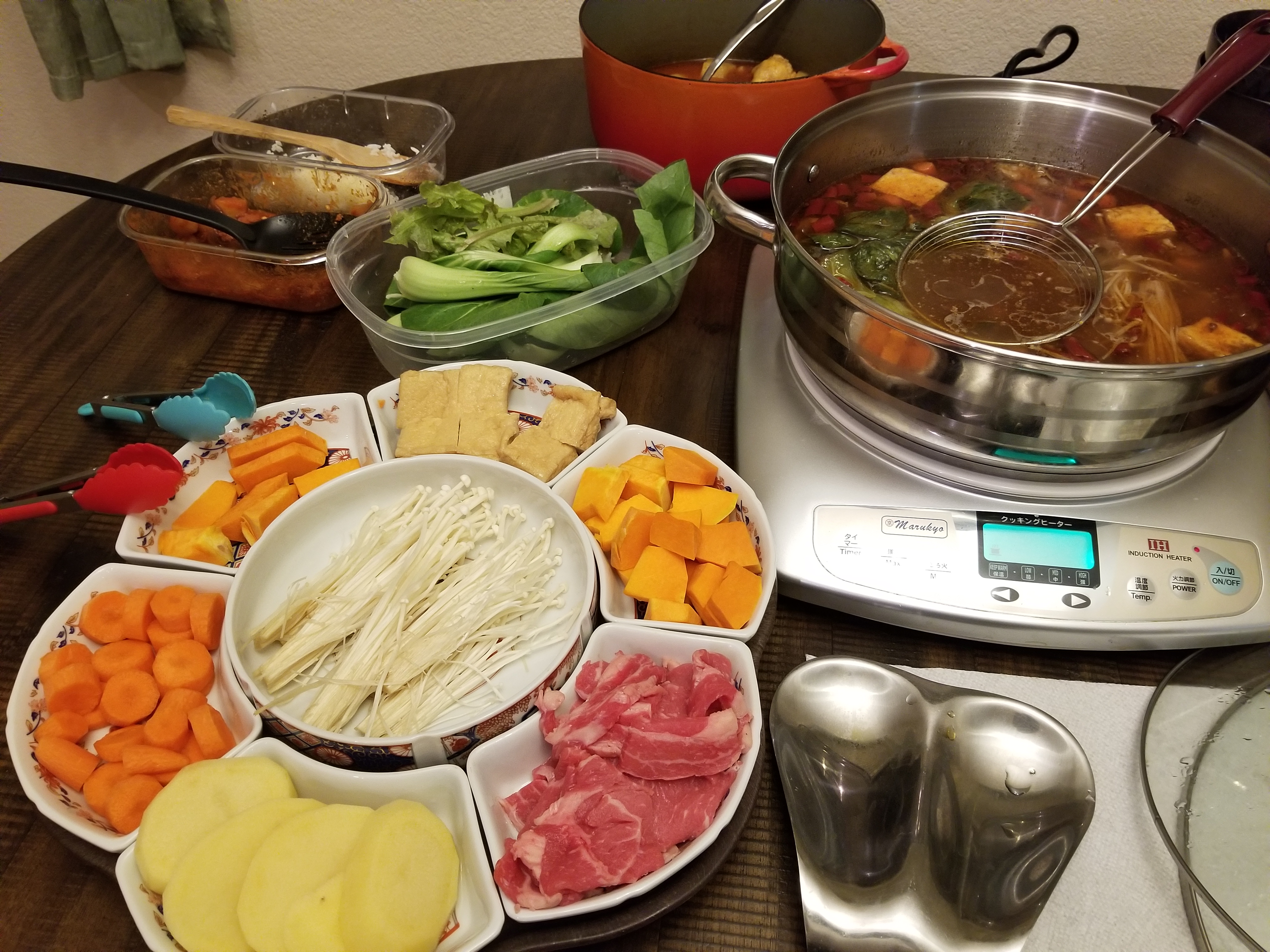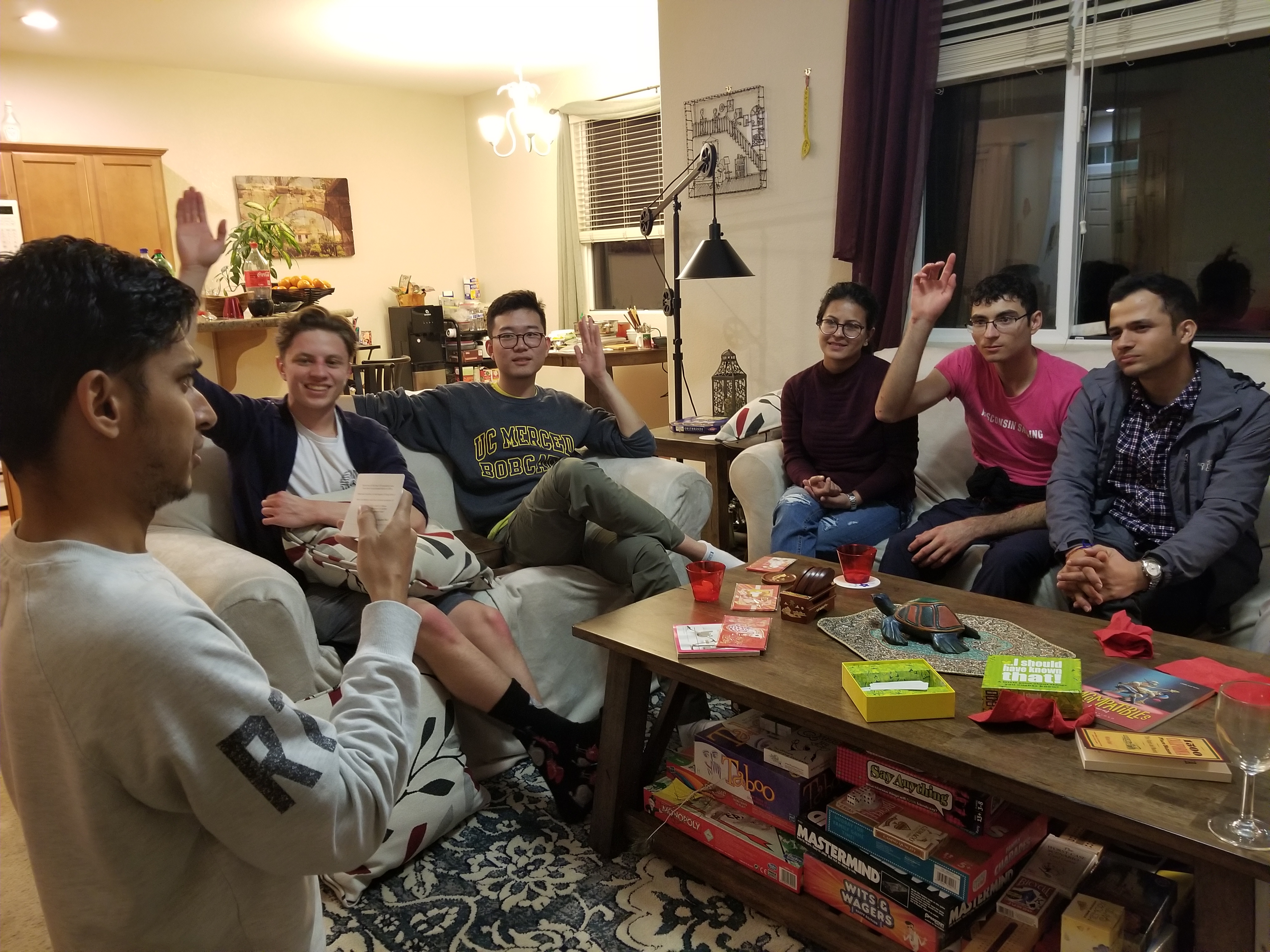 Fall 2019: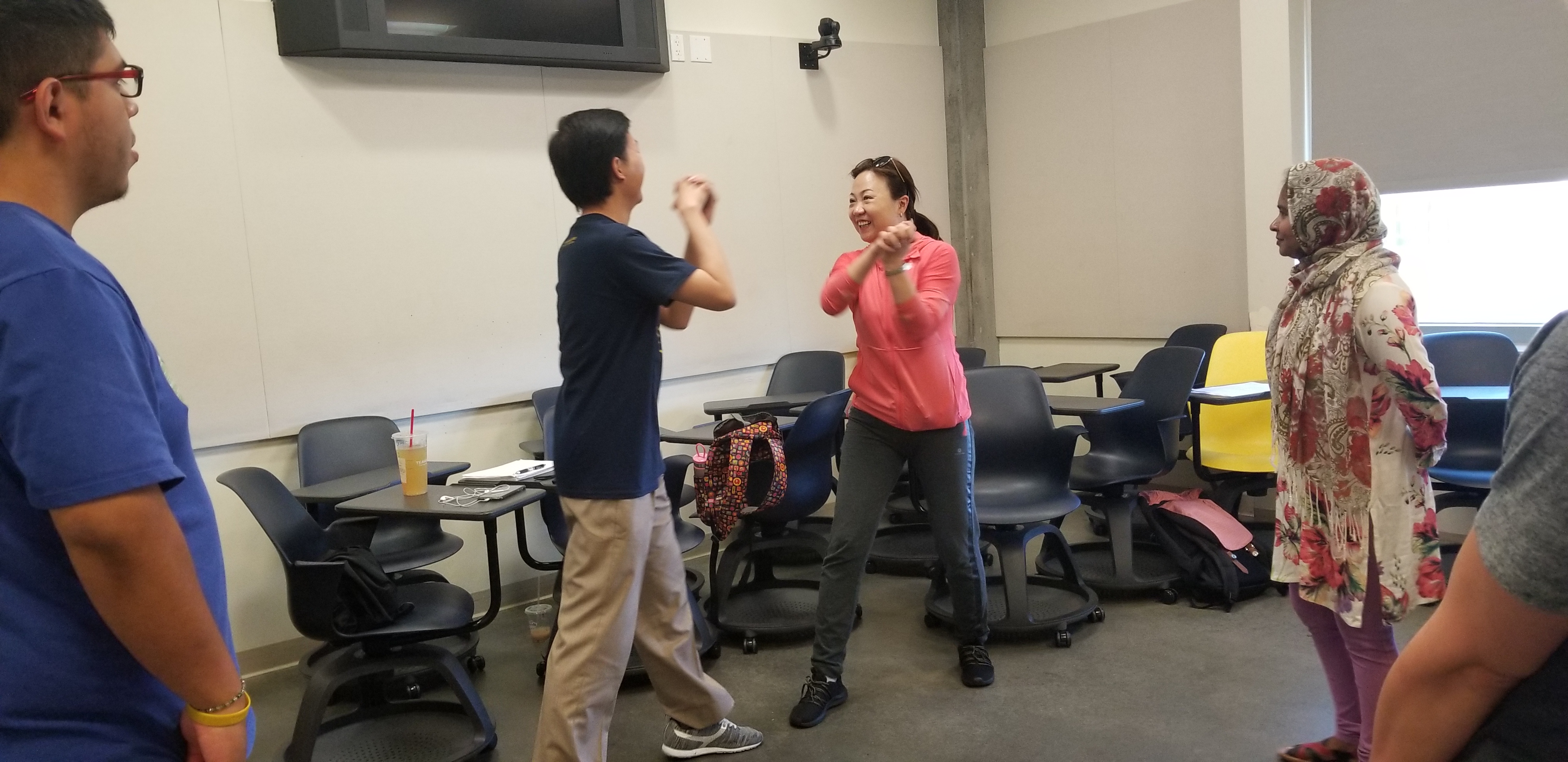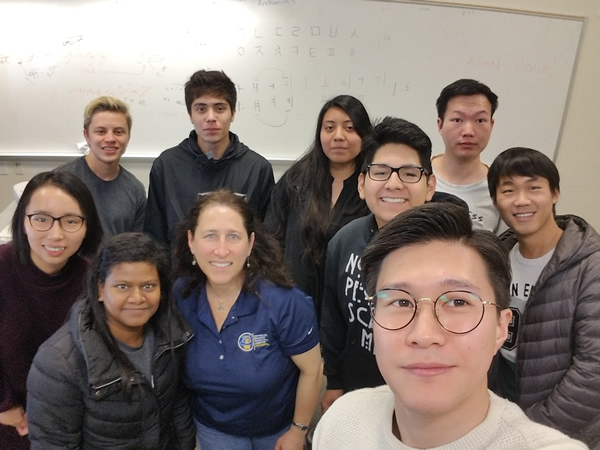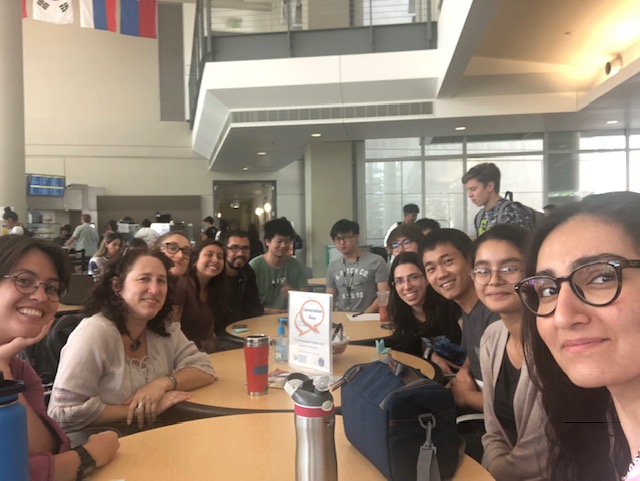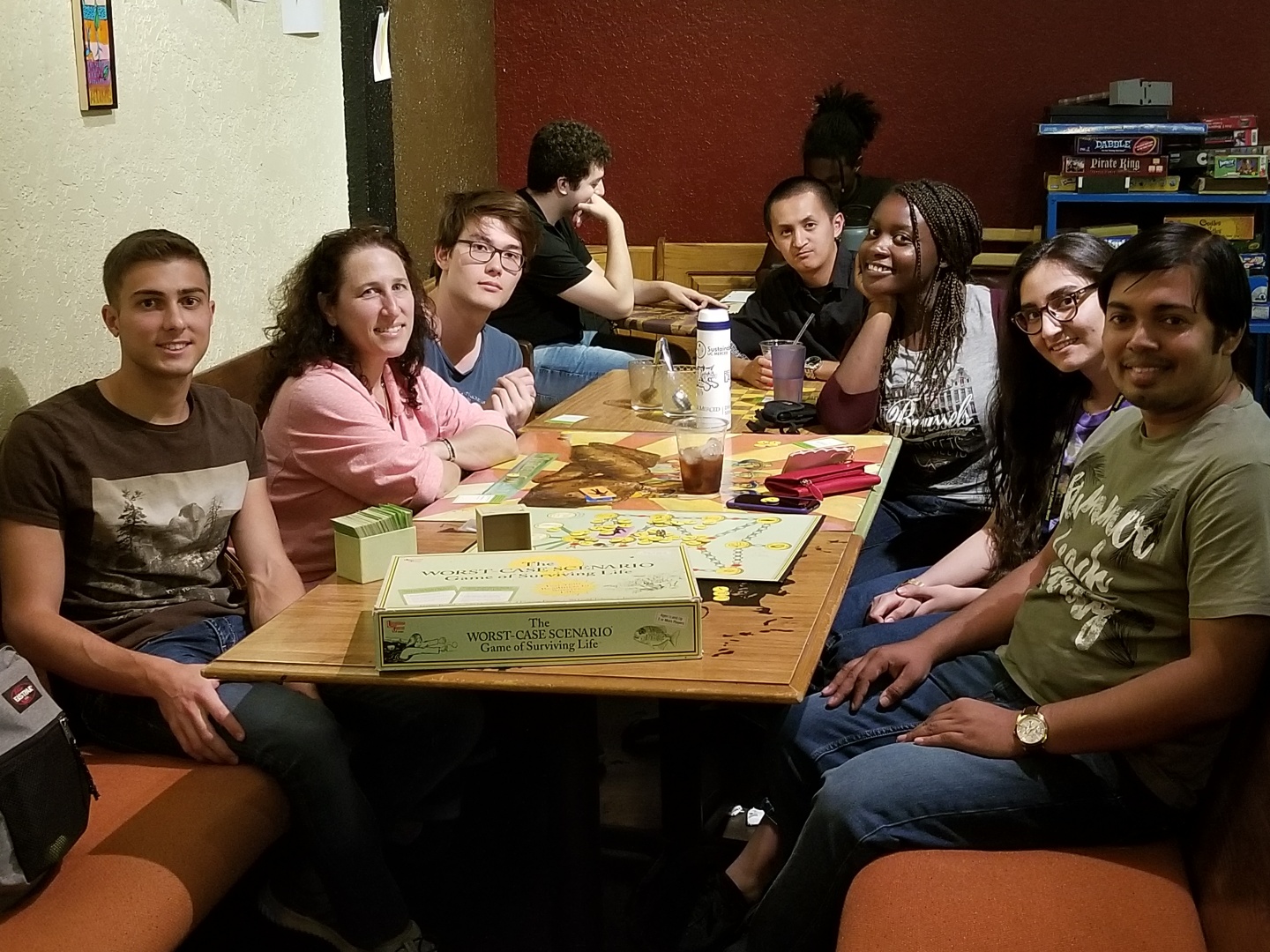 Send email to ELI@ucmerced.edu if you have any questions about this free program for the UC Merced community and international family members.
This page was last updated Dec. 22, 2022.