Spring 2022 Grammar Workshops
Thursdays, 1:00-1:50pm, in COB #264 once in person, and beginning January 27, 2022 via Zoom
Improve your English grammar in a painless way!  This weekly interactive workshop series is open to the whole campus community: undergraduates, graduate students, staff, scholars, and even spouses!  Interested persons can choose to attend any single workshop, several, or all of them. Due to COVID-related restrictions, the first worshop will be through Zoom. Register for the Jan. 27th workshop at any time by going to https://tinyurl.com/1-27-UCM-Gram-Workshop.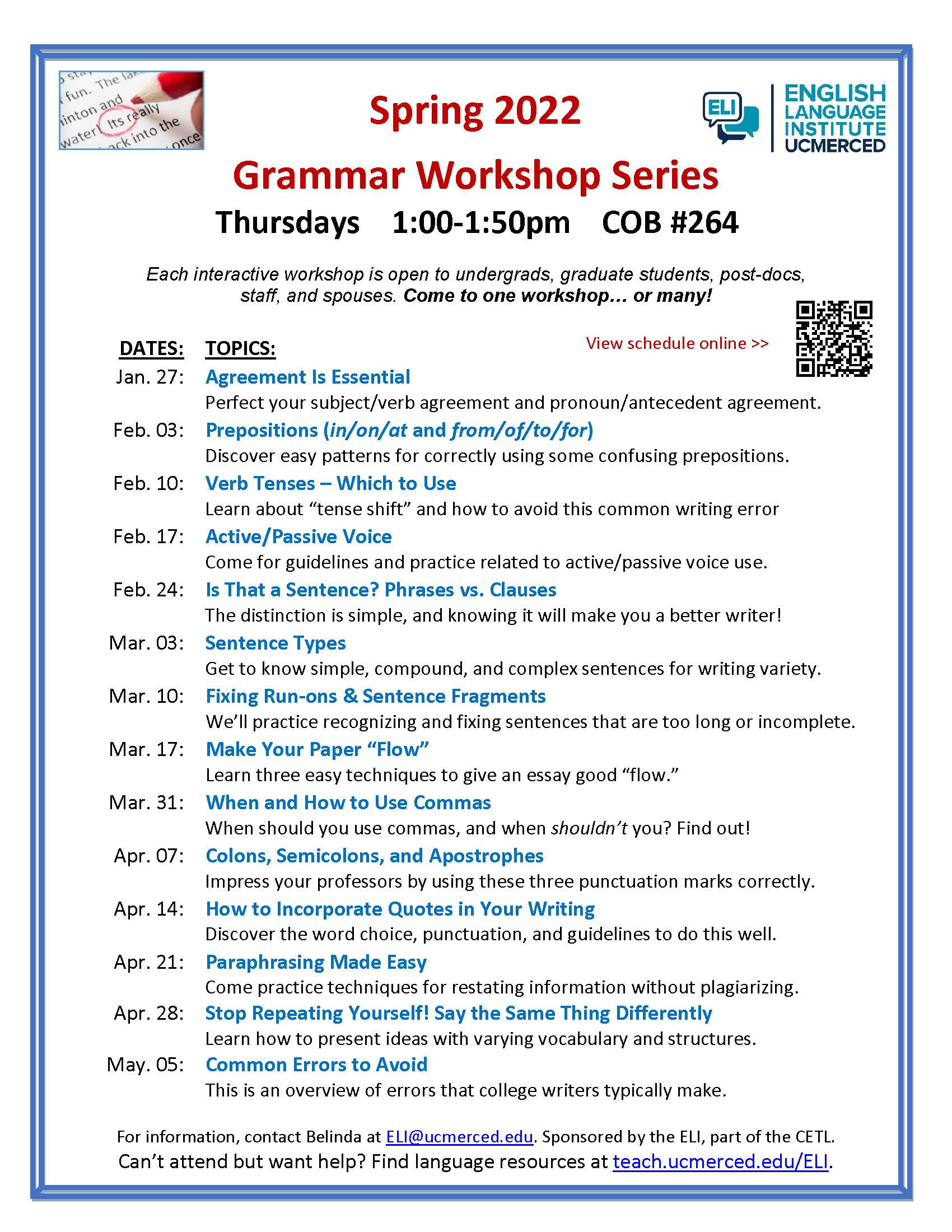 Masks are required at workshops regardless of vaccination status. If you are uncomfortable attending a workshop in person, you can set up a Zoom appointment with Belinda for one-on-one help with any grammar topic. Appointment request form
Here is a printable PDF version of the spring 2022 schedule.