Spring 2022 Grammar Workshops
Thursdays, 1:00-1:50pm, online for the remainder of the semester
Improve your English grammar in a painless way!  This weekly interactive workshop series is open to the whole campus community: undergraduates, graduate students, staff, scholars, and even spouses!  Interested persons can choose to attend any single workshop, several, or all of them! To join a Grammar Workshop via Zoom, click here: https://ucmerced.zoom.us/j/84565292900.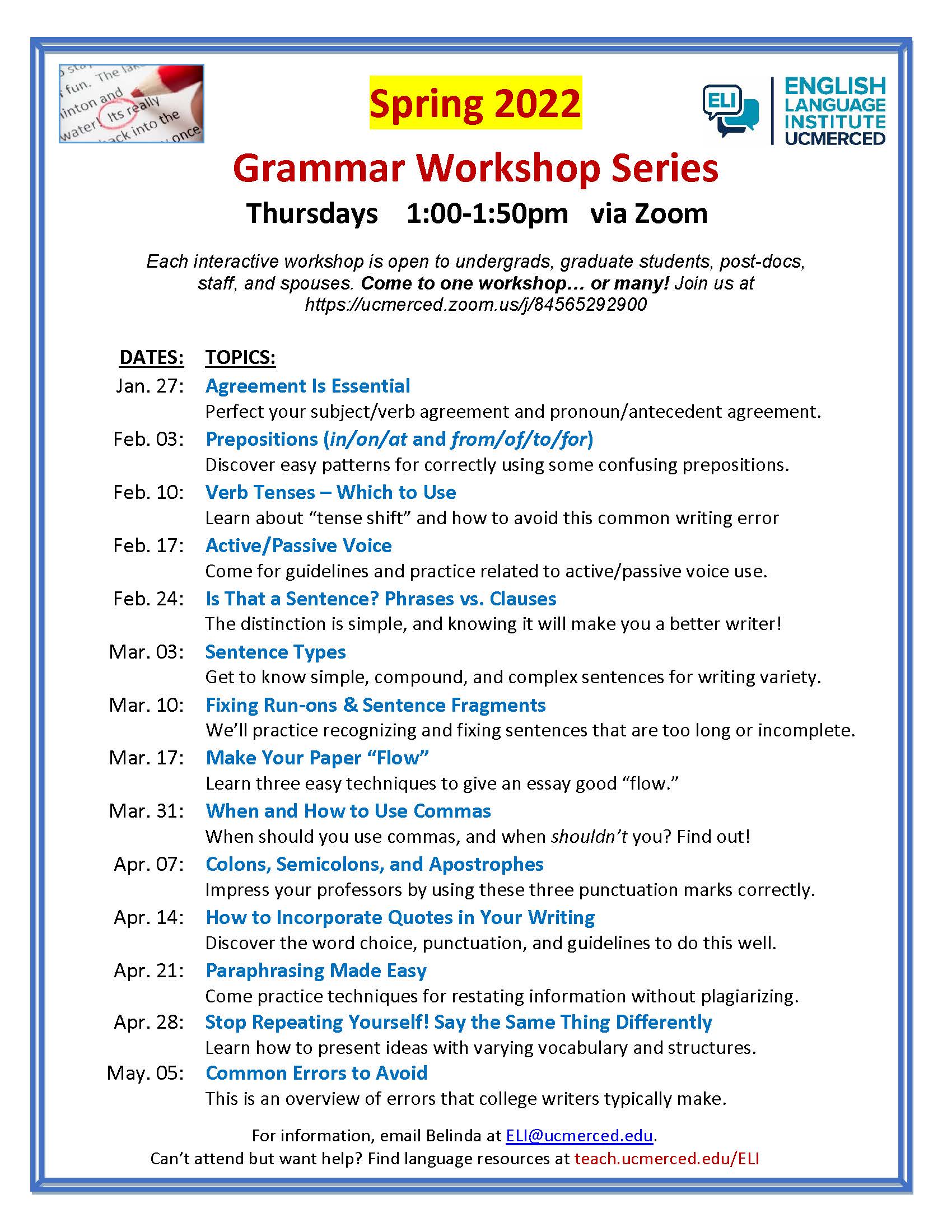 To meet with Belinda for one-on-one help with any grammar topic, click here: Appointment request form
Here is a printable PDF version of the spring 2022 schedule.